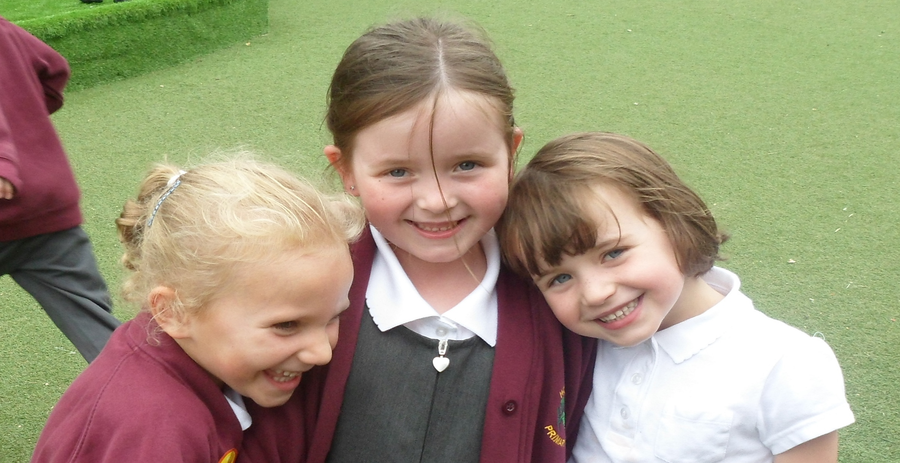 Horbury Primary School is a community where children become confident, caring individuals with high aspirations, an enduring enthusiasm for learning and the necessary skills to succeed in life.
The aims of our school
To achieve our vision we aim for all members of our school community to:
Be confident and independent learners and thinkers

Help each other and work as a team

Develop healthy minds and bodies

Be respectful of ourselves, of others and of the environment

Always try our best

Feel happy and safe

Take responsibility for our own actions

To be self-disciplined and to have an understanding of right and wrong
We aim to provide:
A broad, balanced, creative and engaging curriculum

Enrichment activities which bring value to children's lives such as

Visitors into school

Residential trips

School gardens

Voice In A Million

Eco-schools

A stimulating surrounding that is valued by all

An inclusive and welcoming school

Opportunities for critical thinking, problem solving and real life experiences
Latest Horbury Primary School Events Events
Children back to school

13

Apr

2015

09:00 am - 09:00 am
Horbury Primary @HorburyPS
26 Mar RT @westwakefield: Media activity successfully completed with 6 fantastic finalist teams with @EmmaSavConcepts @HorburyPS @microsofteduk #s…
20 Mar #MakeItDigital 4B enjoyed a Technobabble live stargazing lesson.
20 Mar #HorburyPS is watching stargazing 2015 live
16 Mar RED NOSE DAY AT HPS - raised a WHOPPING £751.73 doubled by UK government this year! A BIG THANK YOU TO EVERYONE WHO HELPED!
13 Mar Live coding lessons with our future coders Year 5 & 6 this morning #BBCMakeItDigital
11 Mar RT @westwakefield: Pleased to have announced the 3 Finalist concepts #schoolsappchallenge that will progress to the next stage @HorburyPS. …
11 Mar RT @EmmaSavConcepts: @westwakefield @HorburyPS @microsofteduk @avharms @JenniScott84 Team Pineapples, Buxton Water & Magical Mangoes are al…
11 Mar Congratulations to our Schools App Challenge finalists....Pineapples, Buxton Water and Magical Mangoes! #schoolsappchallenge
9 Mar RT @JenniScott84: @HorburyPS Brilliant site to support you in keeping your kids safe online http://t.co/Kkg907kCMY
9 Mar RT @JenniScott84: @HorburyPS Online safety resources for teachers at primary schools and secondary schools http://t.co/ebBW0zd7Sl