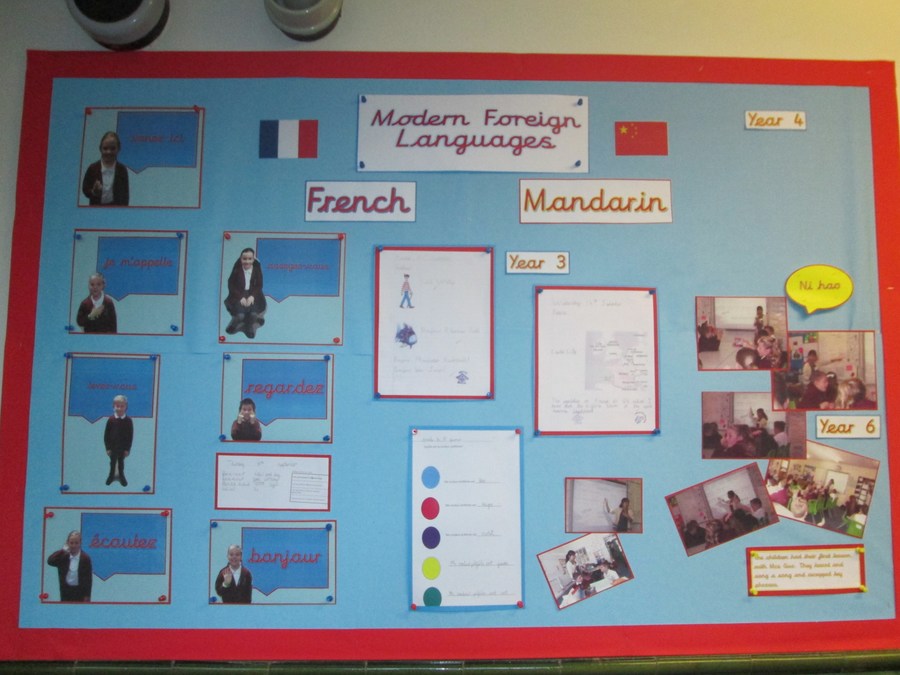 Children begin learning French in Key Stage 2. Each class is taught French and a variety of topics are covered throughout the Key Stage 2 including: Greetings, numbers, colours, days of the week and many more!
We also have French stories available in school and encourage children to read these during independent reading or as a link to their work during French lessons.
Although French isn't taught as a curriculum subject in Key Stage 1, pupils are encouraged to begin using basic French as part of their daily routine. For example, answering the register in French.
Below are some websites to help your child with their learning of French.
http://www.bbc.co.uk/schools/primarylanguages/french/
http://primarygamesarena.com/French
http://www.cartoonito.co.uk/games/french-word-fun-colours
http://www.crickweb.co.uk/ks2french.html
Additionally, we are lucky to have Mrs Guo working with us this year. She is a qualified Chinese teacher and will throughout the year spend time in each year group teaching Mandarin and giving an insight into Chinese culture.