THANK YOU! FOR HELPING US RAISE £425.19 FOR MACMILLAN CANCER SUPPORT. The winner of our tallest cake competition was Mrs Purvis who kindly donated her prize making our GRAND TOTAL £436.19! THANK YOU FROM THE SCHOOL COUNCIL.
.
Meet the School Council 2017/18
KS1 Representatives
KS2 Representatives
The School Council at Horbury Primary Academy is a team of dedicated, organised and proud children.
The members of the council play a crucial part in the development of our school and each member takes their role very seriously. As a result of their hard work, they have organised and implemented many positive changes within the school.
The Selection of the School Council happens at the beginning of each School year. One child from each class in years 2, 3, 4, 5 and 6 are elected from a range of nominees. The Head Boy and Girl from year 6 also play an integral role within the School Council. Once the Council is elected, they select a chair and vice chair. All School Councillors wear a distinctive purple badge and the team is facilitated by Mrs Norfolk and Mrs Clarke.
From Buddy Bench monitors to advocates of Anti-bullying, we are role-models who truly represent the voice of the pupils at Horbury Primary Academy, demonstrating RESPECT, EFFORT and SAFETY.
We develop our school and ourselves by discussing ideas and making decisions, whilst respecting the views of everyone
We work together, making every effort to ensure our School is the best school possible
We aim to make pupils feel included, happy and safe
SCHOOL COUNCIL BLOG
We have achieved so much and feel proud to have represented the pupil voice for HPA...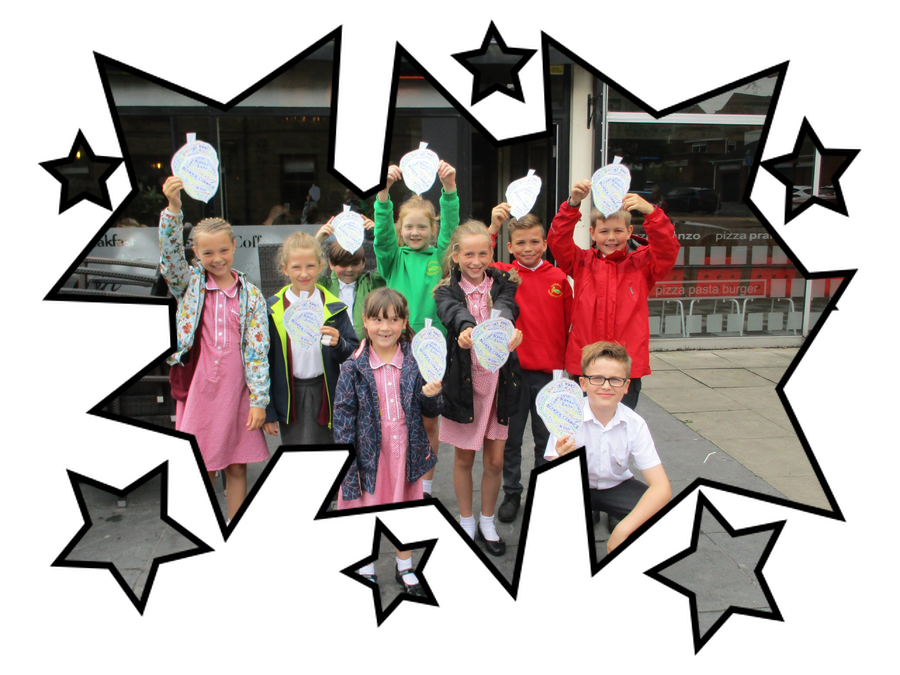 BEFORE THE END OF TERM THE SCHOOL COUNCIL ENJOYED UNPACKING NEW BOOKS FOR OUR SCHOOL LIBRARY. The books were purchased with commission earned from the Scholastic Book Fair. We look forward to being part of the next one very soon.
Introducing 'BUDDY BADGES' in KS1

Raising money for a 'BUDDY BENCH' in KS1 and KS2

Raising awareness for ANTI-BULLYING

Organising competitions and projects

Presenting and being part of assemblies

Running chess club

Holding meetings and discussions

Listening to ideas and suggestions
THE CHILDREN FROM ALL YEARS ENJOYED DESIGNING THEIR CARDS...
Hossein photographed his classmates designing raindeer cards, each one included a different message.

George in Year 3 photographed his class adding tissue paper trees to their design after they had completed an effective colour wash.

Maisie from Year 4 photographed her class enjoying their art lesson. They used paints, felt tip pens, coloured pencils and collage techniques to create the picture for their cards.

Kaden and Lily took part in the year 2 art session. All the children got their hands messy and made their choice to print: a Santa, a rudolph or a tree.

See our slide show below...
We raised £408.88 for
MACMILLAN CANCER SUPPORT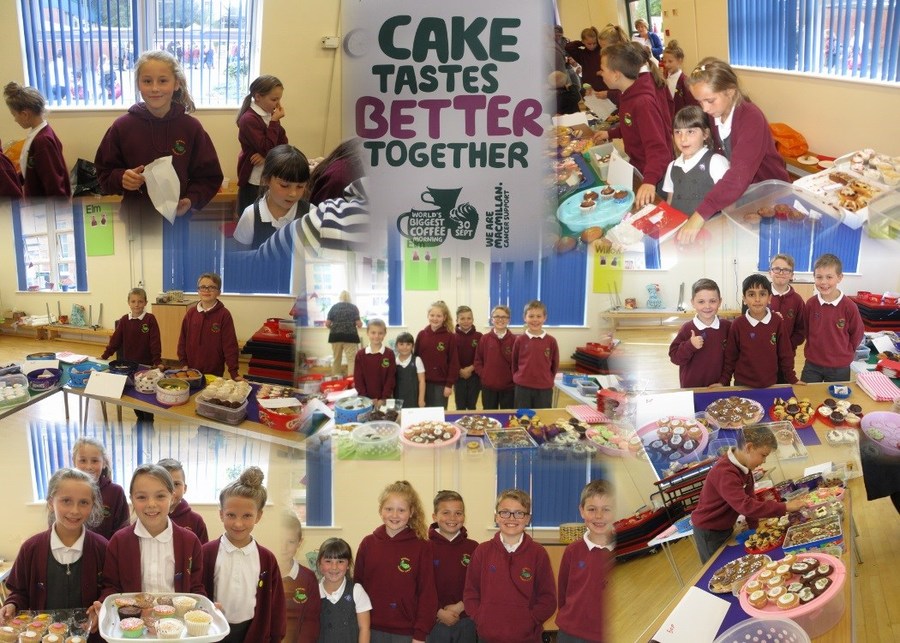 Here are some of the projects from previous years...