Welcome to our Digital Safeguarding page!
The internet is an integral part of our children's lives, and provides wonderful opportunities for our children to learn, to communicate, and to socialise. However, these opportunities can also present their own unique dangers, particularly to children.
At Horbury Primary, we believe that internet safety and digital literacy education is a crucial element of the curriculum and an essential part of young people's development, both within the school environment and at home. As a school, we take our commitment to the digital safeguarding of our pupils seriously and hope to be able to work in partnership with you as parents, to ensure our children are able to enjoy all the internet has to offer, safely and responsibly.
All our staff receive regular digital safeguarding training, and we have our very own team of peer-led 'eCadets' assisted by Mrs Matthews. In addition to this, Mrs Norfolk holds the 'Protecting Children Online' certificate from the NSPCC/CEOP.
ALERT!
This week we have been alerted by the police and safeguarding officers to a new and highly dangerous social media game called 'Blue Whale', believed to have spread from Eastern Europe. The game is played online and is spread via social media.
Players are appointed a "master/teacher", who challenges the players in stages to mark a Blue Whale somewhere on the body, usually the arm or the leg. As the game progresses the players are encouraged to self-harm and horrifically, the final challenge is to commit suicide. All these actions have to be filmed and shared via social media to the so called "master/teacher". The game is being played by children of all ages, some as young as primary age, but predominantly by teenagers.
This obviously sets a worrying trend and as the game has already been mentioned at a school in Leeds, it is a very real threat here in Wakefield. West Yorkshire Police have advised talking to your children about the dangers of such 'games' and being vigilant about the games/apps your children are using. Should you have any worries or concerns, please contact 101. In addition to this, please can we ask that you inform us here at school if you know of anyone using this game.
'What is…?' Get the low-down on the latest social media trends.
As a parent or carer, you might find your children are onto the next new social media site every week. New trends and sites are emerging all the time.
Trending apps amongst your kids change faster than you can say Pokemon Go. As a result of the Digital Footprint lessons delivered by our very own eCadets, we've been able to compile a list of what the children in our school are accessing regularly. The activity was carried out in every year group and the following apps were the most popular from year 3 upwards, and used by a large majority of our pupils.
Snapchat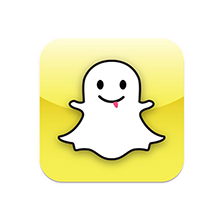 Snapchat is an app that lets users share photos and videos with friends. The images only last for a few seconds, then they automatically delete. Users can also create a Snapchat Story that is a collection of several photos and videos shown together, that will stay 'live' for 24 hours, and then delete. You can share your Story with friends, or make it public.
Why do young people like it?
You can add text, drawings, and emojis to the images you share. You can also use funny filters that can make you look like a cat, a cartoon, a policeman etc. You can also use the 'Face Swap' feature to swap features with another person in the photo. This has been extremely popular recently, with lots of these images being shared across other social networking sites. Snapchat is not intended for children under the age of 13.
Risks
Snapchat could be used for messages of a sexual nature or also mean messages, leading to cyberbullying.
For more information about Snapchat check out our Snapchat Checklist
This link takes you a parent guide SnapChat Parent Guide
Instagram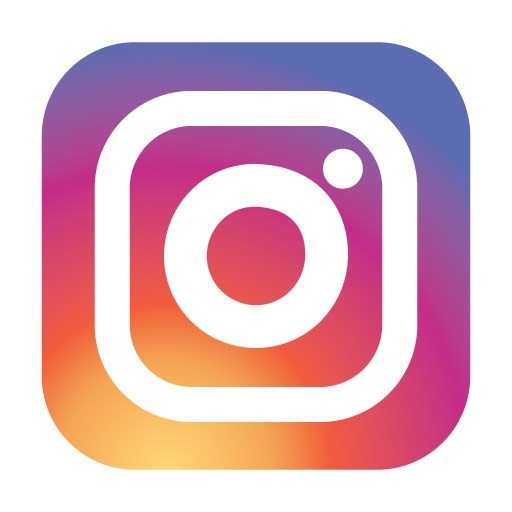 Instagram is a photo and video sharing network. Instead of 'friends', you have 'followers'. Your Instagram feed is made up of the photos and videos posted by the people you follow. You can also tag people in photos, and mention people in comments using the @ symbol and their username. Photos and videos can be sent directly to friends. You can also 'check in' and share the location of where your photo/video was taken.
Why do young people like it?
You can add different filters, and make your photos look very cool and professional. There are certain trends on Instagram, such as #tbt (Throwback Thursday – post on older photo) and #wcw (Woman Crush Wednesday – girls/women post a photo of a woman they admire). You can link your Instagram to other networks, such as Facebook, so your posts appear on both accounts. Instagram has a minimum user age of 13.
Risks
Though there's nothing inherently dangerous about Instagram, the main things parents worry about are typical of all social media: mean behaviour among peers and inappropriate photos or videos that can hurt a child's reputation or attract the wrong kind of attention. It is also possible that strangers can reach out to them directly using the direct messaging feature.
There are various steps you can take to make sure your child's profile and experience are both as safe as possible starting with the option of a Public or Private Profile:
Private Profile
This ensures only followers that your child knows and approves personally can see their posts.
Public Profile
All posts and activity can be seen by everyone who uses the app and web version of Instagram.
By default all profiles are Public, a Private Profile can be activated by selecting the gear icon in the top right of the profile view followed by Private Profile.
For more information about Instagram check out our Instagram Checklist
Musical.ly

Musical.ly is a social networking sites that allows users to upload live videos of themselves lip-syncing and or dancing to music with the objective of gaining likes & followers, and is widely used by many children in our school. You can view other people's videos, and remix them. Accounts are public by default, meaning anyone can see posted videos. There is an option in the settings to make an account private, however anyone can still search for an account and see the account profile, fans and follows.
Why do young people like it?
It's a more interactive version of karaoke, and some users put a lot of effort into making their videos look professional or funny. It's a fun thing to share with friends, and is particularly funny if the song you are miming along to is completely different to the music you normally like. But there are underlying risks including grooming and cyberbullying, as well as inappropriate sexualised or self harm content. Children often upload videos in their school uniforms, providing an easy means for predators to locate them. Musical.ly is rated as parental guidance on Google Play and 12+ on App Store.
A relatively new feature on musical.ly is the messaging feature, direct.ly. The default here is that any user can send anyone a private message. The only way to limit this is to change the settings in the app (which many users may not be aware of!). To limit who can send direct messages to an account, go to settings and enable the only friends can direct.ly me. Users should also ensure that they have the hide location info enabled.
Live.ly
Live.ly is live video-streaming in a social-networking app that allows users to broadcast live video to online friends and is made by the same developers as Musical.ly. Users upload live videos of themselves doing anything and everything with the objective of gaining likes & followers. There are no screening tools, so users who watch the streams are never entirely sure what they're going to see, and though the terms of use clearly define what objectionable content is not allowed, it also states that the developers have no obligation to respond to reports about violators. Users also can comment on any stream via the app; streams are shown live as they happen. Streams are not saved and cannot be replayed, though that might change in future versions as it has with other, similar apps.
Risks
The freedom users have to upload anything they want as part of the live-streaming service, results in concerns about what kids might see, what sort of information kids may give out, and the potential for bullying or inappropriate comments from viewers. This app is not as popular as Musical.ly, however there is a greater risk of inappropriate content given the theme of posts is 'anything goes'. The app, however, does warn users at the beginning of streams to not expose personal information and reminds them to "be nice," though no moderation or oversight is promised by the developers The terms of use specify that users be at least 13 years old but that by using the service, they are affirming that they're 18.
WhatsApp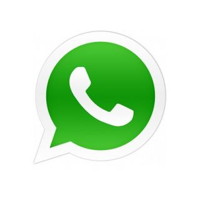 Free-of-charge, real-time messaging. You can share images and videos, take part in 'group chats' and share locations. You can only message someone if you already know their telephone number.
Periscope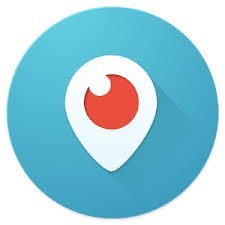 Periscope is Twitter's new, live streaming app that allows users to live-broadcast from anywhere in the world through an open social network. Users can also watch other people's live stream if their feed is public. You can also choose to make the video available to certain users only.
Why do young people like it?
You can see on a world map where people are live streaming from - this might be from somewhere exotic and exciting, like South America, or down the road in the same town as you. Viewers can also send 'hearts' by tapping the screen as a way to show you like the video. You can also send messages using the chat feature too. The minimum user age for Periscope is 17.
Risks
Live Streaming is Risky – live streaming is exactly what it states. There are no rewinds or undo buttons when you are living life in real time with hundreds of followers. Periscope has the ability to replay streams (Periscope automatically saves streams for 24 hours) and set up private networks of friends for video streams. It also allows users to save any video streams to their phones for permanent storage.
ooVoo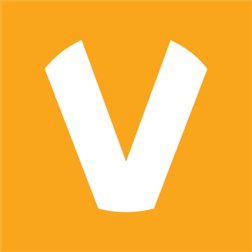 ooVoo is a video chat and messaging app, which allows users to chat with up to 12 people at the same time, 4 of which can be visible on the screen during chat time. It's popular with young people because it allows them to chat to people outside their friendship group but it's important that they are aware of their privacy settings. ooVoo default privacy settings are set to public, allowing the user to interact with strangers. The app currently has over 100 million registered users worldwide. The minimum age to have an ooVoo account is 13.
Risks
Like many other sites and apps, ooVoo is used by both adults and children. This means that children can be of an adult nature and there have been cases of ooVoo being used to initiate sexual conversation or activity on camera with other users.
Other apps to be aware of
The following apps have not been identified as being used by our pupils, however, it is worth being aware of apps popular with children and young people.
Whisper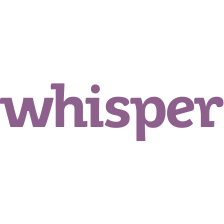 This app has been brought to our attention by Wakefield's Safeguarding Advisor for Education. Whisper is an anonymous messaging app where users are encouraged to share stories they wouldn't want to put their name to, rather like a social "confessional", which is then paired with an image. Whisper encourages private communications in which users can exchange images and personal information. The promotional blurb states
'

Whisper is an anonymous social network that allows people to express themselves. If you have ever had something too intimate to share on traditional social networks, simply share it on Whisper! Connect with others with FREE private messaging and respond to other Whispers with your own anonymous Whispers. Discover Whispers from around the world and browse Whispers on topics that interest you most'
Safety tip: This app is risky since it promotes open sharing of secrets and then people can contact you to meetup. Be careful if your child has this app. The recommended age is 17.
SimSimi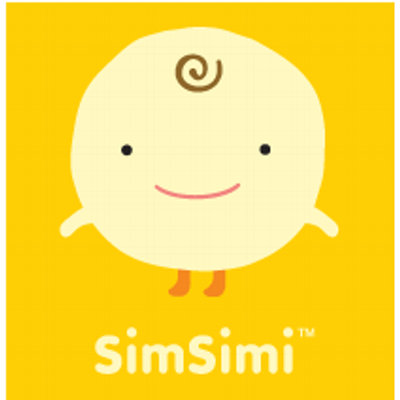 App Store Age Rating: 17+ Google Play Store: PEGI 16
Another app we have been made aware of is SimSimi, which has been linked to significant levels of online bullying between children and young people.
What is it?
At the most basic level, SimSimi is a chat app. When a user types a message a chatbot (short for chat robot - a computer programme that simulates human conversation) replies. SimSimi has a 'Words Management' feature which allows users to teach the chatbot certain words and terms which in turn, it can use to reply to particular questions. Users can therefore "teach" SimSimi inappropriate, sexually explicit and offensive language. This can result in young people who use it receiving abusive replies when they type their own name into the app. Whilst in a number of cases the response may be targeted at a specific young person, in reality, the same response can appear for anyone with the same or similar name. Children who ask SimSimi questions about themselves might therefore feel hurt and many people mischievously teach SimSimi to respond inappropriately to innocent questions.
What safety tools does it have?
The app has a limited number of tools to help make the environment safer for users. Bad Words: there is an option to turn off bad words so they don't appear in the app. This is a good idea but as with most things it is not 100% accurate. Reporting: Responses can be marked as being 'not interesting', 'sexually explicit', 'vulgar or violent' or 'other'.
It is not clear as to what happens once content is reported. There is currently very little information available on the website about its terms of use or how it deals with flagged content. The app does state: 'Harass, abuse, defame or otherwise infringe on any other party, you may be subject to civil or criminal penalties.' It is not clear how this is moderated.
If your child is using this app and you are concerned, it is possible to check the Word Management feature through the SimSimi app menu. This will disclose 'Words taught by me' where you will be able to see the actual words, phrases and links which the user has 'taught' SimSimi.
Yellow

Yellow is the newest social media app encouraging young people to find new friends on Snapchat and Instagram by allowing them to swipe left or right to connect. It's growing in popularity among school-age teens who use it to chat and send pictures to friends and strangers on Snapchat and Instagram. Users can choose to engage with the feeds of other users within a certain radius of themselves. It has been dubbed 'Tinder for Teens: users are invited to swipe right on profiles they like and swipe left on profiles they don't, which instantly connects them with a new 'friend'. The design of the app is similar to Tinder and encourages users to describe themselves using emoji's, a feature that would appeal to younger users.
Risks
Sharing location – You need to have this enabled in order to find friends nearby and although it allows you to disable this function, the app cannot work without it. Your location is then shown to other potential 'friends' along with your name and age
Inappropriate content – the app is rated 17+ so there is the potential that if your child is under this age, they may see content that may not be appropriate for their age.
Meetme

Users create an account to communicate with other random users anywhere in the world. The app currently has 129k daily active users. Young people are at risk of being contacted by predators, being bullied by other users and are also incentivised to make in app purchases in order to boost their popularity on the app.
Twitch
Users broadcast themselves playing video games for other users to watch. Users can also chat with each other.
Most modern gaming machines and some mobile devices have access to livestreaming services such as Twitch or YouTube. These help players to broadcast their gameplay footage live over the internet to watch either through the console or in an internet browser on a dedicated website.
Often, this live gameplay footage also has voice over commentary or even picture-in-picture video of the gamer, who talks through his or her progress.
The services are professionally run (YouTube is owned by Google and Twitch by Amazon) and have strict guidelines on what can and cannot be broadcast, but language can be adult in tone at times. There are also live text chat options with every stream, so there can be some offensive comments posted. The type of game streamed determines the type of viewer it attracts and therefore the level of interaction. Pokemon, for example, would be safer than a shoot-em-up like Call of Duty.
Risks
Twitch's online community promotes a pack mentality among users who are predominantly young males. Users who don't align with this attitude are ridiculed heavily. Currently the app has 69k daily active users.
Decoy Apps
Some apps have been created with the specific purpose of allowing the user to hide content within them. These decoy apps can protect personal information from strangers but also allow people to hide content they don't want anyone else to see. Decoy app icons often look like a regular camera icon, music app, photo app or a calculator. These apps are great for securing sensitive information from strangers, but they also make it difficult for parents to monitor what information children are accessing and holding on their devices.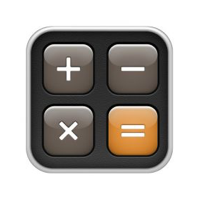 Appearing as a calculator icon, the only giveaway that this may actually be a decoy app is if you see more than one calculator icon on your child's device. Private information, videos and photographs can be hidden in this app.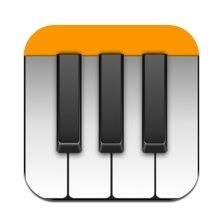 This decoy app looks like piano keys but it actually conceals passwords, notes, photographs, videos, contacts, messages, audio, downloads, to-do lists and the locations of contacts.
The potential dangers posed by these apps are alarming. It can be easy as a parent to think that your child will exercise common sense when using apps, but the reality is that it is too easy for even sensible kids to stumble upon adult content or inadvertently place themselves at risk.
New sites pop up all the time, but the message we tell young people always stays the same: respect others online, think before you post, and only accept friends and followers from people you know and trust.
For more app reviews from both parents and kids, visit commonsensemedia.org for a balanced view.
(Internet Matters.org; UK Safer Internet Centre, 2016; www.familyzone.com)
For further comprehensive information and advice, please visit Internet Matters
NSPCC Net Aware
Your guide to the social networks your children may be using - stay up to date and help keep your child safe in today's digital world
The h2bsafer (how to be safer) hub is a fantastic new resource to help keep children safer online. It is designed to provide you with information and advice that is easy to access and simple to understand. Use the short videos and step-by-step prompt cards to ensure you have a safer online experience.
The content is compiled and kept up to date by h2bsafer advisers, who work closely with the trust and safety teams of popular social media platforms.
Parent Info is a new free service for schools and parents.
Here you'll find a collection of articles, tips, expert advice and resources designed to help parents keep up with what their children are doing on-line. There is an RSS feed on our homepage, which is updated regularly with Parent Info top 10 articles, however, if you would prefer to take a look at the whole site, please click on the link below.
The NCA's CEOP Command is here to help children and young people. We are here to help if you are a young person and you or your friend (up to age 18) has been forced or tricked into taking part in sexual activity with anyone online, or in the real world. We also have advice and links to support for other online problems young people might face, such as cyberbullying and hacking. Visit our Safety Centre for advice and to report directly to CEOP, by clicking on the Click CEOP button.
This section of the website aims to provide you and your child with access to the information, help and advice you need to ensure your child is safe on-line. Please take a look at the links below
Why not have a look at some of the activities with your child on the Thinkuknow website?