eCadets

We're proud to announce we've become an eCadet school. The eCadets is an award winning programme which trains, empowers and supports a team of pupils to keep their friends safe online.
eCadets is run by a team of former police officers and there is also the opportunity for the cadets to communicate through Bubble – the 100% safe social platform which is run and moderated by eCadets HQ and enables children engage with other eCadets in complete safety.
If you'd like to know more please visit: https://ecadet.zone or check out their Twitter account: @eCadets
Meet our team.....
eCadets Coordinator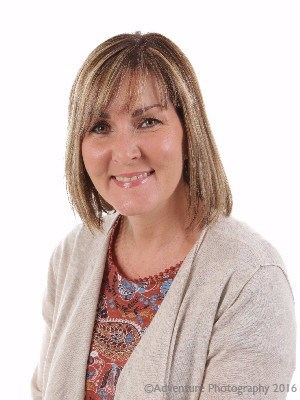 Mrs Scott Team photograph to follow ....
Our eCadet promise.....
'As eCadets, we promise to help everyone in our school stay safe online by listening, supporting and answering questions'
The eCadets will meet twice a term to complete their chosen challenges to earn points for our school, which will enable them to progress through the eCadet ranks. They will be working with teachers and pupils across school to help share current internet safety information and aim to help and advise their peers in all aspects of internet safety.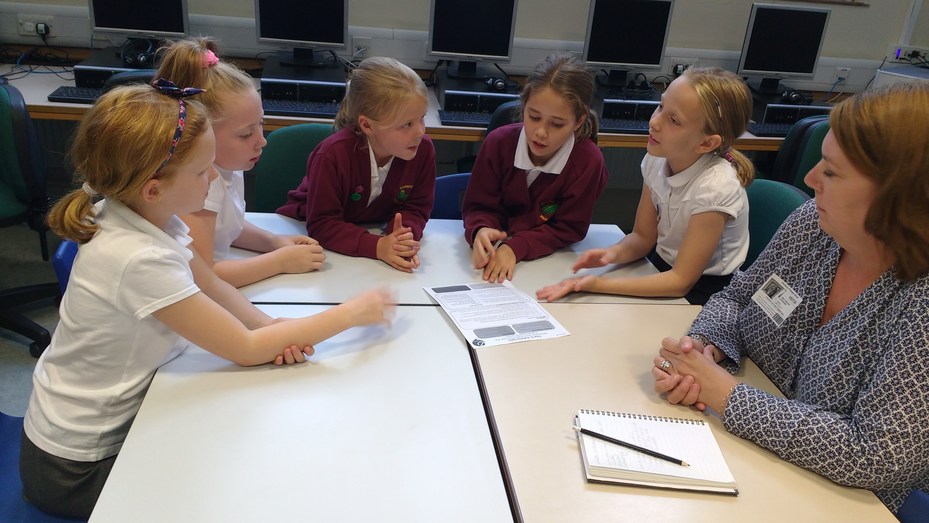 Our internet safety rules
People you don't know in real life are strangers. Only talk to people you know when you are online

Be kind online – treat others as you would want to be treated

Always keep your passwords private

Never share your personal information online, such as your address or which school you go to

Only go on websites and games that are appropriate for your age

If you see or hear something bad or unkind, report it to a trusted adult

Always check with a grown-up before you go online or download anything

If you get butterflies in your tummy and something just doesn't feel right when you are online, always tell a grown-up!
Autumn challenge!
Our eCadet challenge this term was to help our school learn about being an Upstander. As defined by our eCadets, "An upstander is a kind person who sticks up for others if they are being bullied or treated unkindly. When an upstander sees or hears about someone being treated this way, they speak up. Being an upstander is like being a hero; they are standing up for what is right and doing their best to help support and protect someone who is being hurt."
As part of the challenge, the eCadet team were asked to create a song or a rap to share with our school community. They did a fantastic job, with Lili Harrison and Poppy Macdonald taking on the role of songwriters! The whole team put together a Key Stage 2 assembly in which they spoke about how to be an upstander and performed their 'Always be an Upstander' song. What a brilliant job team, your enthusiasm and confidence makes us all so proud!
Please watch our video below to hear see our eCadets performing their song
Summer Term 'Fake News' challenge
Last week, our team worked really hard to deliver lessons about fake news to all our KS2 classes - this meant they did 2 lessons almost every day!
They taught each lesson as a full team of 8, ensuring that the eCadets were always on hand to help and advise their peers. Alongside using the lesson materials provided, they carried out their own research and included links to other sources to further enhance their teaching. Lili designed a handout for pupils to take home with them which explained how to spot fake news and how to be more critical when using internet sources.
The lessons were engaging and informative and all our pupils said they learnt something they didn't know before - particularly about clickbait and typosquatting.
Huge well done to the whole team - you are fantastic!
Mrs Scott
Spring Term 'Digital Footprint' challenge
This term, our fantastic team of eCadets have been working hard to create and deliver KS1 and KS2 lessons on 'Digital Footprints' (the trail you leave whenever you use the internet). To gain some background knowledge, they had a Skype webinar with Henry, which they all found really useful. Following this, they then used their own time to research and plan how they could help to inform the pupils in our school about managing their own digital footprints. The team then brought all their knowledge together to create personalised lessons for each year group, based on the lesson plans provided by eCadets HQ, which they have been confidently delivering over the course of this week. One of our younger eCadets, Lili, created a Year 1 lesson all by herself in her own time which she took the lead on today - fantastic work Lili and a budding teacher in the making!
All the lessons have helped all our children understand more about their own digital footprints and to think about the websites they visit, as well as what they post, share and download. The children have thoroughly enjoyed the lessons and have produced some lovely creative 'footprints'!
Our eCadet team also helped to present our Safer Internet Day assembly on Tuesday. I am so proud of how brilliantly the team work together, and of their enthusiasm and confidence in all their tasks. Keep it up girls, can't wait to start work on the next round of lessons!
By Mrs Scott
Welcome to our new eCadets!
This term our eCadets have been working hard to recruit 4 new eCadets to join the team in September. They designed some fantastic posters to advertise the role and then ran a lunchtime recruitment session at for candidates to speak to the team about why they thought they were the best person for the job. This was a great success and we were all really impressed by the calibre and enthusiasm of the candidates.
It was then that the hard work really started – deciding who the 4 new eCadets would be! We wanted to make the process as democratic as possible and so we discussed all the applications as a team, along with Mrs Welsby, our eParent. There were so many positives for all the applicants and it was a very difficult choice. We used the eCadets scoring criteria to help us and finally, after an afternoon of deliberation, we had our 4 new eCadets. Congratulations go to Masha, Isobel, Lucy-Jo and Lili. We are confident you will all be a huge asset to the eCadet team.
Well done to all our applicants, you were all very impressive and hopefully you may get the opportunity to become an eCadet in the future.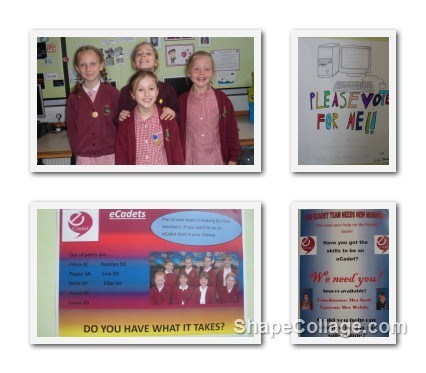 eCadets present to the Governing Body
Last week our eCadets spoke to the school's governors about their roles and responsibilities as eCadets. They also told them all about the fantastic job they did delivering the safety lesson to year 4 and explained how they had been busy recruiting for 4 new eCadets. The governors were very impressed by the work our eCadets are doing across school, and in how confidently the team presented themselves to a room of adults. Well done to you all, you are a credit to our school.
Blog on PEGI ratings by Lucas
PEGI ratings are on the front and back of game packaging and help us choose which games are appropriate for our age and which aren't. PEGI stands for Pan European Games Information. The ratings are 3, 7, 12, 16 and 18. They don't have pictures on though so a good way to find out the particular content in a game is by the descriptors, which clearly show the risk involved in a game. We have chosen these PEGI badges from our lesson with year 4 because there are no descriptors for things like flashing images and games with jump scares. We really liked the pictures as they show the risk without being really scary or violent, and if a young child picked up the game and looked at the descriptor they would understand them and know what they were about. They were designed by Joshua, Eloise, Isobel and Chloe in 4 Ouse.