Operation Encompass – supporting children and young people exposed to domestic abuse.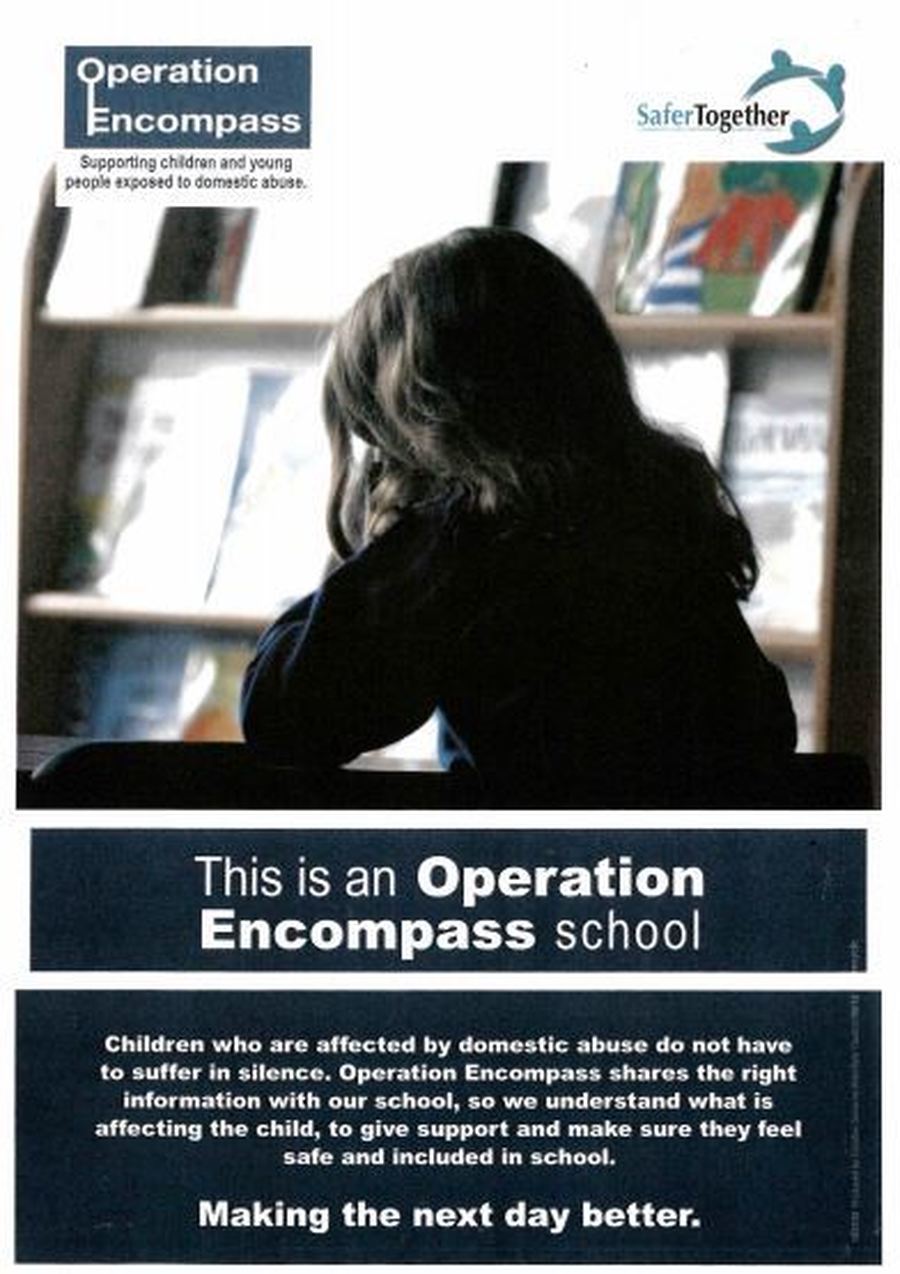 Pastoral Care, Guidance and Support
Your child's well being and happiness is of the utmost importance to us at Horbury Primary Academy. We aim to promote the health and happiness of all the children and families within our school community. We are a point of contact for families, offering confidential support and advice during challenging times, such as, family separation, bereavement, divorce, health worries and so on.
We have a wide range of resources and outside agency contacts who we work very closely with. Please do not hesitate to make an appointment to see Mrs Sleight or a member of the Designated Safeguarding Team if you would like a confidential chat.
Health Directory
We have devised a list of contacts and phone numbers of organisations and agencies who are there to help you and your family.
Phone Numbers underlined are free of charge to call
The NSPCC website offers advice and support on a wide range of subjects, which you may find useful as a parent. Below are some links to some new advice for parents with children wanting to become more independent and venture out on their own or with friends.
Mental Health Services for Children
CAMHS (Child and Adolescent Mental Health Service) - 01924 327604
Young Minds -

0808 5544
Anti Bullying Alliance
The Anti-bullying Alliance is a coalition of organisations and individuals working together to stop bullying and create safe environments in which children and young people can live, grow, play and learn. http://www.anti-bullyingalliance.org.uk/
Obesity Support for Children
Bereavement Support for Children
General Support for Children
Support for Adults and Young People
Debt Management
Housing
Mortgage Rescue Team - 01924 306665 or 01924 306618
Housing Benefits - 0845 8 504 504
Housing Association - 0845 8 507 507