Welcome to our nursery!
We aim to be a friendly, welcoming environment where every child feels happy, safe and secure.The Nursery children are the 'Owls'. Mrs Kenworthy is the teacher supported by Mrs Hunt, Miss Goodair, Mrs Blunden and Mrs Scholey.
In nursery we follow the Early Years Foundation Stage curriculum with a strong emphasis on the 'Prime' areas of learning; Personal, Social and Emotional Development, Communication and Language and Physical Development. These areas are fundamental and work together to support development in other areas of learning called the 'Specific' areas of Learning; Literacy, Mathematics, Understanding the World and Expressive Arts and Design.
In Nursery we aim to provide an enabling environment where children learn through play and are challenged, stimulated and engaged. This is planned through fun, purposeful activities, both indoors and outdoors, responding to the children's interests and stage of development. We are committed to providing positive relationships where children are a valuable member of the team and community. We encourage all children to cooperate and share and to have the confidence to make choices and decisions for themselves.
An information board for parents is displayed in the cloakroom and hard copies of leaflets linked on this page and items of interest for young families are available to read.
Session Times:
Morning Nursery Session runs from 8:30 to 11:30
(doors open from 11:20 to collect children)
Afternoon Nursery Session runs from 12:20 to 3:20
(doors open from 3:10 to collect children)
Our topic this half term is 'food'.
What do you know about food?
What would you like to find out?

We have selected three targets which will be changed every half term and we would like all children in nursery to practise. Please have a go at these at home then send a 'wow' card in to say what your child has done to achieve the target. Targets and 'wow' cards are displayed in our cloakroom.
This half term we had five very special visitors. They arrived on the Monday and on Wednesday they had started to crack. On Thursday 3 eggs hatched and on Friday 2 more eggs hatched. We observed the changes that happened to them and learnt how to look after them. We learnt that ducks are very messy but they love to swim and splash!

Every week, we introduce the children to a new word, we then put this word in to context so they can apply it in their learning.
Our word of the week is to help children develop and widen their vocabulary. See if you can use our word of the week at home.
Diary Dates...
23.4.19 -School reopens
25.4.19 - Class Photos
2.5.19 - Inset Day
6.5.19 - Bank Holiday
27.5.19 - Half Term
3.6.19 - School reopens
Decorated Egg competition winners.
This half term we have been exploring and investigating all about dinosaurs. Here are just some of the things we have been up to.
Look at the fun we had whilst making marks!
Here are some of the fun activities we did in Autumn.
We 'remembered' by creating poppies in a variety of fun ways.
We joined in with 'Children in Need' and did a variety of fun spotty activities.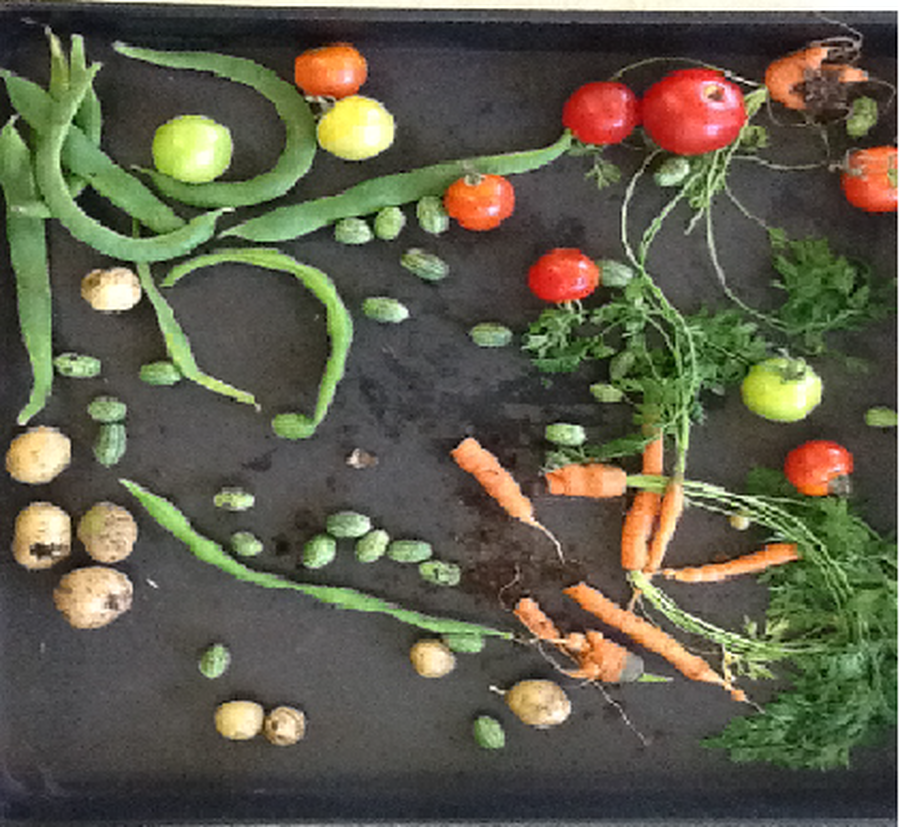 Here is some of the fruit and vegetables that we grew over the summer. How many can you name?
Our 'Rhyme Challenge' activities
We have been learning about 'Diwali' and the story of 'Rama and Sita'.
Our first baking session was a great success and the children loved it!
Our baking fun throughout Autumn 1
We tasted some Indian food to join in with the celebration of Diwali.
The amazing eggs that were decorated at home ready for our 'egg competition'.
It is very important to us that you and your child feel happy and settled at nursery, therefore if you have any queries or concerns please do not hesitate to talk to any of our nursery staff.
We are sure your child will thoroughly enjoy their time with us!