The Year 3 teachers are Mrs Mower, Mrs Collin, Mrs Norfolk and Mr Hannington. They are joined and assisted by Mrs Czartowski and Mrs Dexter.
In Key Stage 2 our classes are named after local rivers. Mrs Collin's class will be known as 3 Aire and Mrs Mower's class will be known as 3 Esk.
Year 3 is an important year as it represents the jump from KS1 to KS2. Across the year we strive to further develop the children's levels of responsibility and the growth of independence. We aim to create a stimulating and challenging environment for the children to develop the skills and confidence that they need as they move up KS2, and ensure that learning is always fun.
English:
In English we deliver a book led curriculum and cover a wide range of genres in our writing. We will write fiction and non-fiction texts including reports, instructions, narratives, recounts, character descriptions and letters.
Reading is an important skill that we will continue to develop in Year 3. Both of the classrooms have reading books for the children.
Each school day also starts with whole class focused reading. The children will be carrying out a range of activities such as: inferential questions, literal questions, true and false questions, ordering and word meanings.
Maths:
In Maths we use Big Maths and include problem solving and investigation work. All areas of maths are taught across the year, from the more basic number element, to work on measures including time and data handling. Methods to help improve our mental maths are an important part of each and every lesson.
Welcome to Year 3
P.E
Please check that your child brings their P.E kit into school.
Wednesday and Friday
Collection of children
Please ensure that if your child is to be collected by someone other than yourself that you inform school either by letter or telephone.
Dates for your Diary
Monday 1st April at 2.30pm Ukulele and guitar concert both classes
Parent's Meetings Tuesday 26th March Wednesday 27th March
Indoor Wednesday
Outdoor Friday
Topics:
Stone Age to Iron Age Forces and Magnets
Home Learning:
Reading: Children will bring home a reading book to share and enjoy. Please read with your child this week and ask them to fill in their reading record. The children can read their own books from home or choose one from school if they are confident readers.
Homework:
Learn your x4 tables.
8th February -1st March
Your holiday homework is to make something linked to the Stone age. This could be a 3D model,a poster, Stone Age jewellery. It is up to you!
Spellings: (Tested Friday)
14/02- 01/03
action attraction celebration collection concentration construction correction
Stone Age to Iron Age Day 23/01/19
We had a lovely day the children were a credit to the school and yourselves. Mr Clud was very impressed with their behaviour and their outfits. Many Thanks for your support.
UKULELE buying
If you want to buy one, lots of different brands are available in various different prices. The brand we use in school is a Makala Soprano Ukulele it measures 54cm in length. As long as it is a soprano one it will be fine. I can sort finger chord stickers and tuning at school. The ukuleles, when new, do keep going out of tune but with repeated tuning they eventually stay accurate.
Stickers for the Ukulele 1 red 2 yellow and 3 green.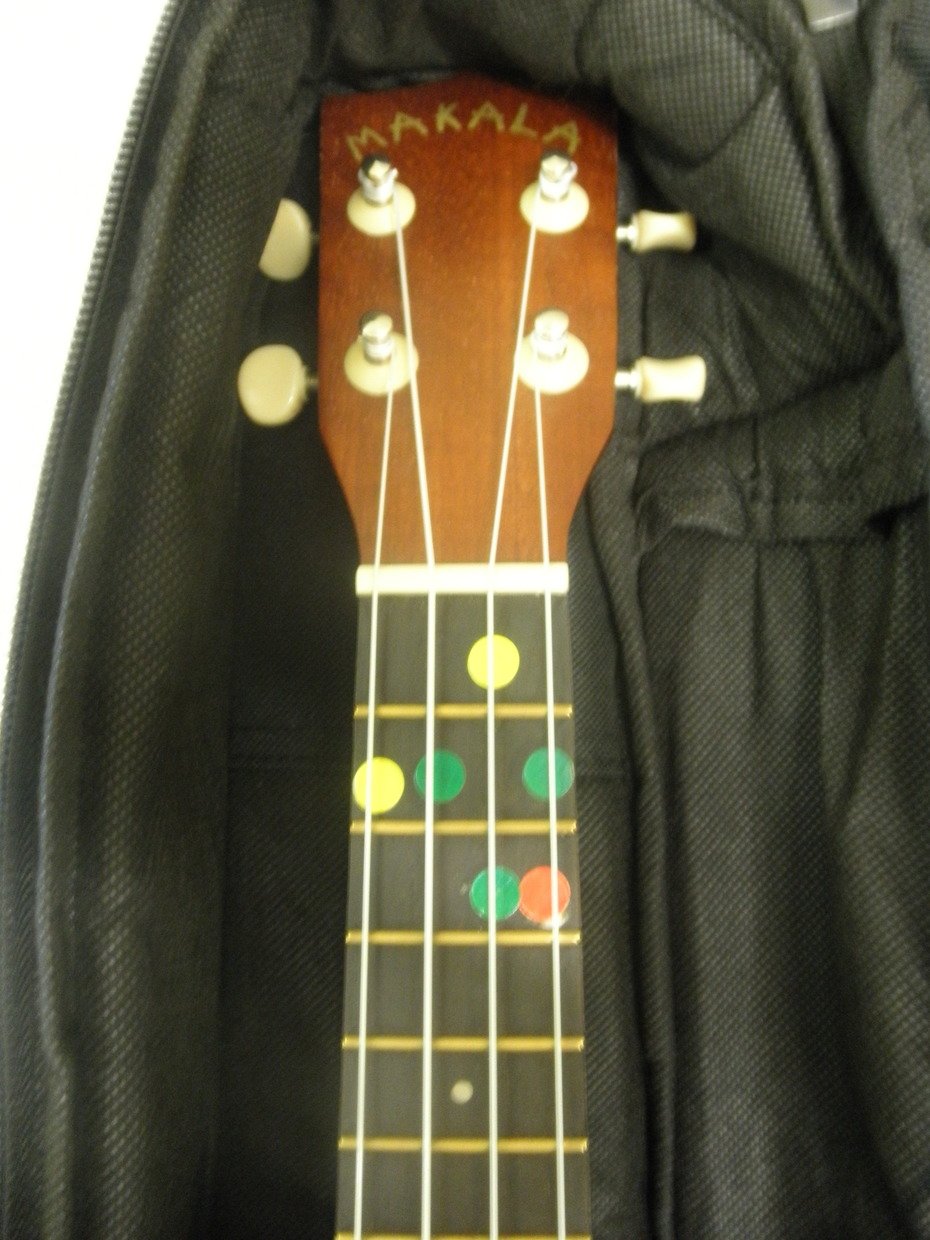 Learning links:
Here are a variety of links to some websites and games to support our learning in class:
Maths
Times tables – Hit the Button:
http://www.topmarks.co.uk/maths-games/hit-the-button
10 more and 10 less – Numberline Mummy:
http://www.ictgames.com/mummyNumberLine/mummyNumberLine.html
Ordering numbers:
http://www.topmarks.co.uk/Flash.aspx?f=HigherAndLower
Calculation balance:
http://www.topmarks.co.uk/Flash.aspx?f=CalcBalancev5
Fractions:
http://www.learnalberta.ca/content/me3us/flash/lessonLauncher.html?lesson=lessons/10/m3_10_00_x.swf
English
Conjunctions:
http://www.topmarks.co.uk/Flash.aspx?b=english/language_structure
Spelling:
http://www.doorwayonline.org.uk/literacy/speller/
http://www.ictgames.com/djCow/index.html
Prefixes and suffixes:
http://www.topmarks.co.uk/Flash.aspx?b=english/spelling
If you have any questions, queries or if there is anything at all we can help with please feel free to contact the Year 3 staff by telephone.