6W Residential
Wednesday 24th June
The children arrived safely and had a tour of the Water Park site before tackling the low ropes course. After a lunch of sandwiches and fruit, it was time for the groups to start their first activity. One group worked with determination upon the high ropes course, another group enjoyed ghyll scrambling and the third group kayaked upon Coniston Water. All the children returned with smiles upon their faces after tackling a new and exciting activity. The children tucked into their dinner of meatballs, pasta, garlic bread and salad with gusto and finished the meal with rice pudding and jam - delicious! After dinner, the children led by Gary, one of the instructors, took part in the 'card game' which was lots of fun!
Thursday 25th June
The children had a very settled night and enjoyed the experience of sleeping away from home. They all made their own sandwiches ready for lunchtime before tucking into a delicious breakfast of orange juice, cereal, toast and bacon and egg.
The children enjoyed a fantastic day at Water Park. Although the weather was damp and a bit rainy the children all worked extremely well on their activities. The children acquired new skills and knowledge of their land and water based activities. Groups of children climbed the 17.5 metre tree and the bird table, ghyll scrambled at two different ghylls, kayaked on Coniston Water and canoed to Peel Island whereby they took part in an exciting game of hide and seek. The children all sent postcards and recorded diaries of their new adventures! In the evening, they tucked into a dinner of chicken and leek pie followed by sponge and custard! Photographs below show 6W's Thursday adventures.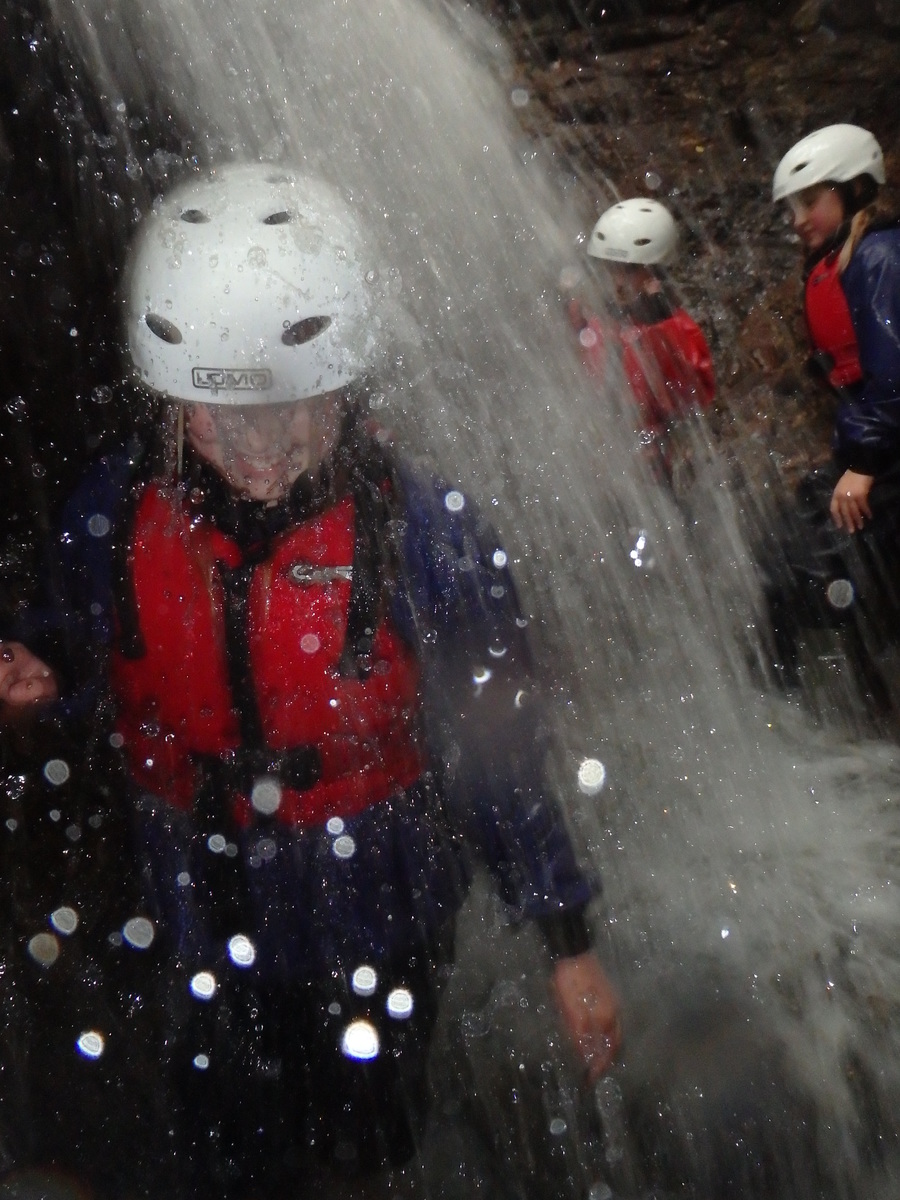 Friday 26th June
The children really enjoyed their last day at Water Park. They were up early to pack their bags and strip their beds before making their sandwiches for lunchtime. They enjoyed a breakfast of cereal, toast (which Mr Beaston managed to burn!), croissants and orange juice before getting changed into their waterproofs for one last water activity! One group took part in some canoeing with a twist, another group kayaked on Coniston Water and the third group tackled the indoor climbing wall followed by a trip to Peel Island by canoe! The children worked upon each of the activities with determination and commitment. After a quick shower, it was time for lunch at the picnic benches where the instructors distributed 6W's certificates! We boarded the coach after lunch and we were all sad to say goodbye to Water Park for another year! 6W have been a credit to our school - Well done!
6H Residential
Monday 22nd June
The children arrived safely at Water Park, Coniston and had a fantastic first day! The children have worked in 3 groups with 2 groups taking part in Kayaking on Coniston Water and the 3rd group Ghyll Scrambling with Mr Higgins. The children enjoyed their delicious dinner of lasagne, garlic bread and salad followed by apple crumble and cream : ) After tea, the children took part in an Alien hunt using their orienteering skills. The champions were Ellie Tomlinson and Charlotte Farrar - well done girls!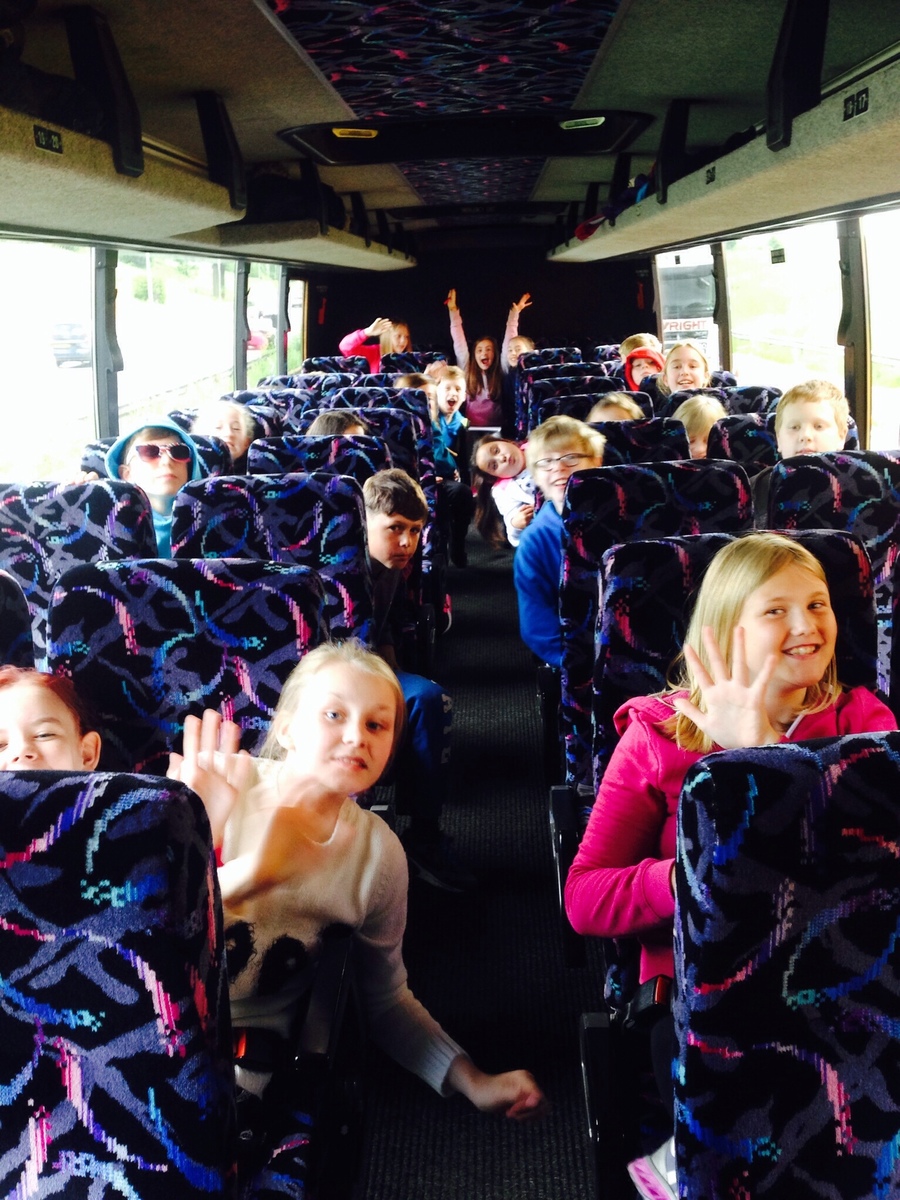 A selection of photographs showing 6H having lots of fun!
Tuesday 23rd June
The start of a beautiful day at Coniston Water ...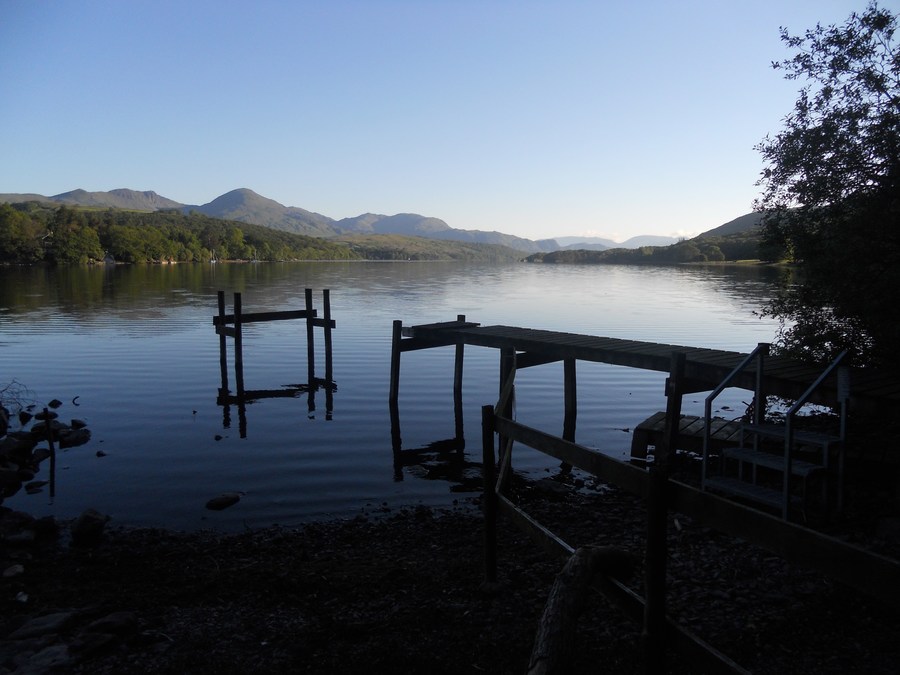 The children had another fabulous day at Water Park. To begin the day, the children ate a hearty breakfast of cereal and toast followed by bacon and eggs! Groups throughout the day took part in a range of activities including kayaking, ghyll scrambling, high ropes and canoeing to Peel Island (famous for Swallows and Amazons). Team Coniston were very lucky to be able to eat their lunch whilst sailing upon Coniston Water on a catamaran! The weather in the afternoon was fabulous and the sun shone well into the evening enabling a fun filled game of Hide and Seek! Tea consisted of roast dinner and sticky toffee pudding with butterscotch sauce and ice cream and it was a tremendous success! All children have sent postcards home and recorded diary entries documenting their fantastic time at Water Park. Photographs below show 6H's terrific Tuesday!
Wednesday 24th June
Up early, bags packed, beds stripped and sandwiches made! Croissants and orange juice for breakfast before the start of 6H's last residential activity!
The children spent their last morning making their beds, competing in a 'dance off' and enjoying one last activity. One group tackled the high ropes course and two groups canoed in the 2 man canoes! All the groups had a fantastic time! After one last shower and time to enjoy their lunches at the picnic benches, it was time to meet with the instructors one last time to enable the children to receive their certificates. The children snuggled up on the coach with their teddies for the journey home. The children had a fantastic time at Water Park and have been a credit to our school. Well done 6H!